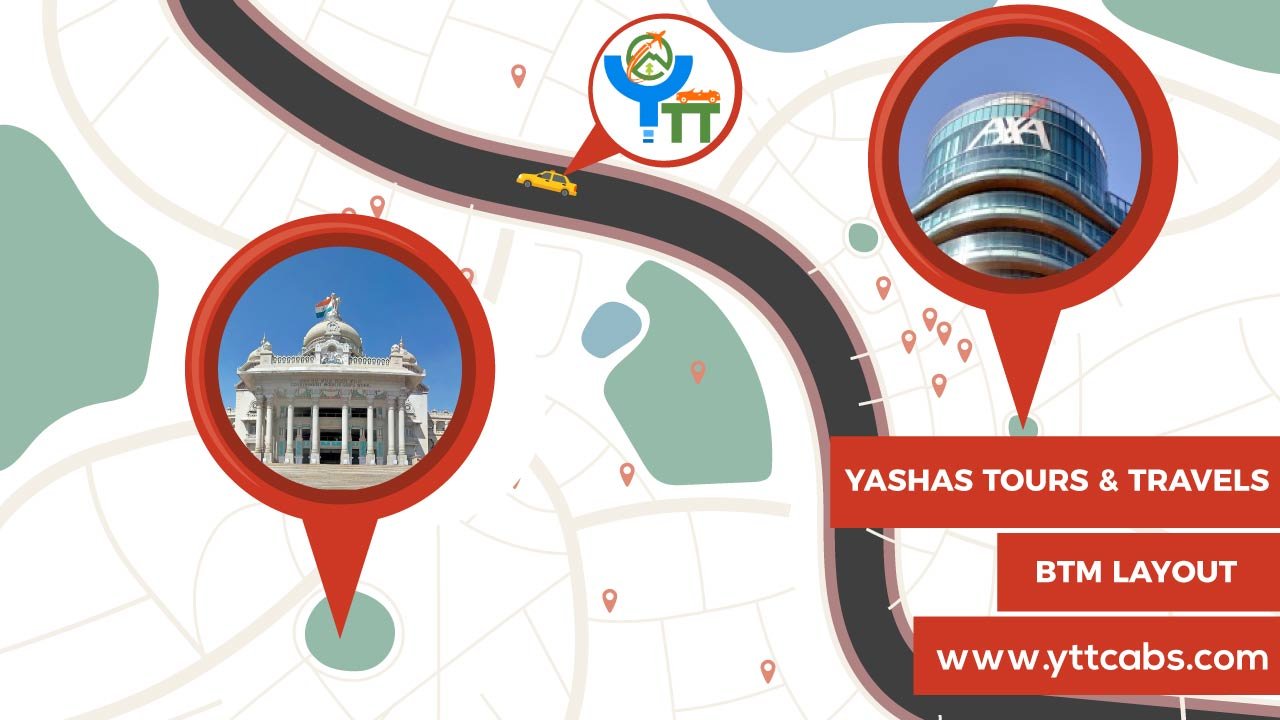 Ytt Cab Services in BTM Layout
Ytt is one of the most recognized car rental services in Bangalore which provides Online Cab Booking in all the localities. No matter where you go, our service will always be there to offer you the best, so that you can enjoy a hassle-free ride while traveling from one place to another.
If you are in Bangalore, BTM Layout is one of those places where one can explore the best of city life. From beautiful lakes and gardens to shopping malls, top-rated colleges to organizations, this place offers everything to plan a beautiful and memorable trip. Even most of the people have a friend who stays in BTM. This place connects three major areas - Bommanhalli, Tavarekere, and Madiwala. So if you are planning to Book a Taxi Online for visiting this place or for some business purpose, then you have come to the right place. If you are looking for a reliable and quality-oriented cab service provider which will reach you to the destination on time, then take a ride with Ytt.
We can assure you that our rental tariffs won't break your pocket as we offer various deals and discounts for the valuable customers. Apart from the fare, there are multiple things to consider while traveling, such as vehicle type, the route knowledge, and the behavior of the driver, refund, and cancellation policy. To serve you the best, our expert team is always looking forward and make sure you get all the comfort. Our main goal is to provide every customer with the ultimate travel experience which they will remember for life long.
How to Book a Taxi near Me?
We always care about our customers and thinking of them; we have designed an easy and simple application that anyone can operate.
Go through the website, and there you will get all the step by step information. After filling all the details, click on the Book Now button. And Voila! You are ready to go. Meanwhile, you will get all the ride details such as the vehicle number and the driver details. All you have to do is sit back and relax for a few seconds, and your car will be waiting at your doorstep. Booking a Cab will always save your time and effort yttcabs is a airport pickup and drop services, local hourly car rentals, out station car rentals, one way or shot drop or pickup services in cheap rates at Bangalore.
Do you think about payment procedures? Well, you can make an online payment, which is extremely safe. We accept credit card as well. If you have any query and suggestion related to booking, feel free to contact our 24*7 customer care service.
We at Ytt not only provide car service, but we also spread happiness and mental satisfaction. Book your cab now, and make your travel easy.
We are a 24/7 Airport Pick-up and Drop Service and offer our customers an easy and convenient booking. All these incredible and efficient factors made us to be a leading airport taxi service provider in Bangalore. Take a ride with us and see the difference. If you are looking for more details or want to know the fare details, give us a call on 9972555713 or drop a mail at customercare@yttcabs.com. Our expert team will get back to you as soon as possible!.