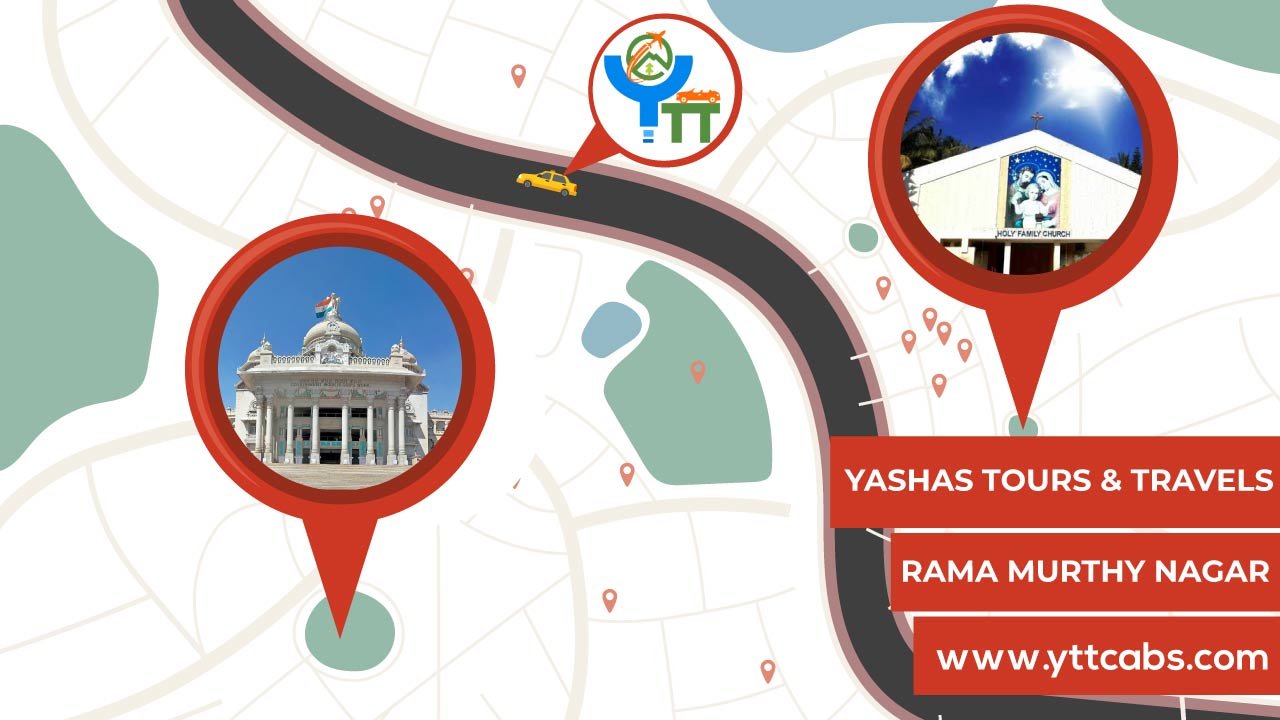 Taxi Service in Ramamurthy Nagar
Reasons to Hire Ytt Cab Rentals
Visit all the must-see places in Ramamurthy Nagar, and don't forget to taste the local food. Thinking how to reach there without confronting the horrible traffic Well, allow us to be a part of your journey and see yourself. Below are the reasons that will make you book us for your every trip
•Our fleet includes a wide variety of cars to meet all the needs of corporate places and customer on leisure. Browse now that will match your requirements.
• We have a very hardworking team who ensures the high availability of cars in that zone for a hassle-free ride.
• We want our customers to breathe, and that is the reason we maintain hygiene and cleanliness inside the car.
• With Ytt, booking is not a hassle anymore. Easy booking procedures that save your time and effort.
• The unbeatable fares won't break your bank budget. Check out the exciting deals and discounts now.
• Professional and well-behaved partners who will ensure your safety and security while taking the trip.
• Transparent billing policy which means no hidden charges. Get the invoice once you complete the trip.
•No matter at what time of the day you travel, we have got a cab for you. We have one-way and round trips. You can book us on an hourly basis as well to save your budget.
•Customer-friendly attitude. 24/7 assistance to resolve all your queries.
We are a 24/7 Airport Pick-up and Drop Service and offer our customers an easy and convenient booking. All these incredible and efficient factors made us to be a leading airport taxi service provider in Bangalore. Take a ride with us and see the difference. If you are looking for more details or want to know the fare details, give us a call on 9972555713 or drop a mail at customercare@yttcabs.com. Our expert team will get back to you as soon as possible!.