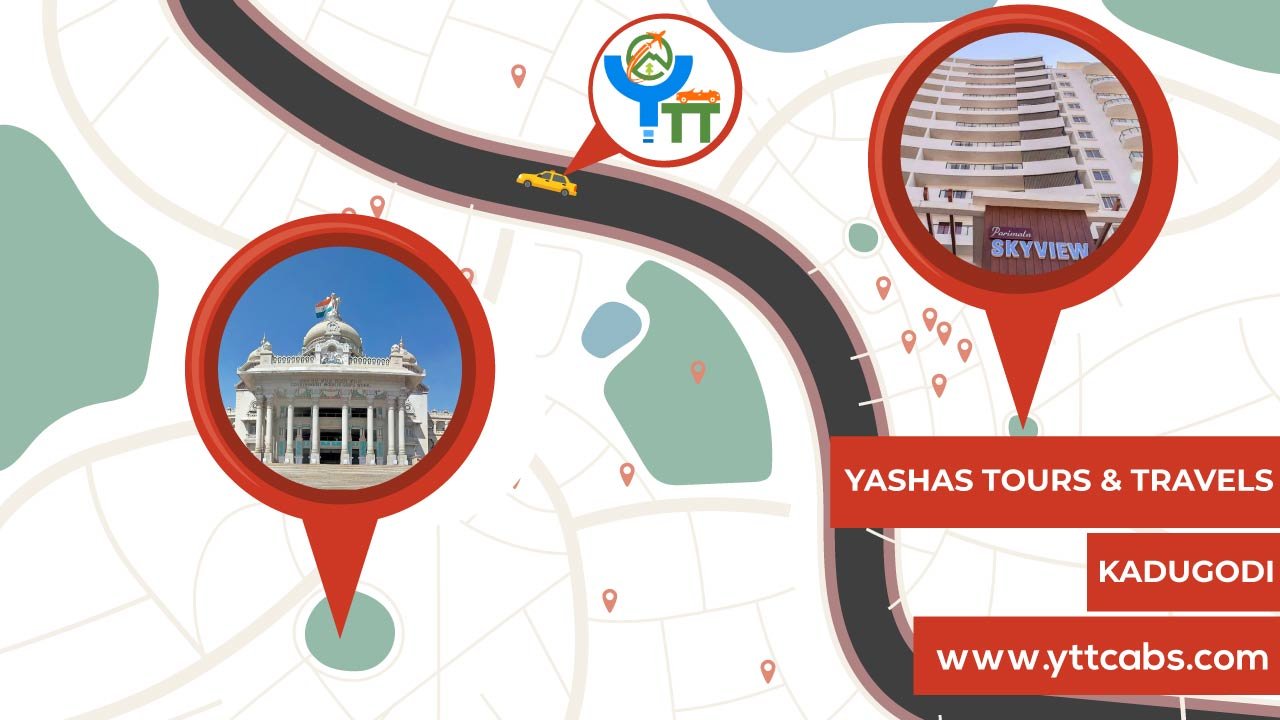 Book Taxi Online in Kadugodi
4 Reasons Why Hiring a Cab is always a Better Idea
• Hassle-Free Rides - Car Rental in Kadugodi with Yttcabs is always accessible and straightforward. A secure booking algorithm will save your time and effort. Fill up the required details like pick up and drop location, journey date, and time. After a confirmed booking, you will get a short message of ride details. Seat backs, relax and enjoy your trip. Pay after the ride and get an invoice for that. You can check the ride details as well in the ride history section. Go through our website to know more about the rides and fare details.
• Save and Optimize Travelling Time - Booking a Cab always gives you flexibility. You don't have to worry if you are going to Kadugodi late at night, because our service will always be ready to serve you. Even our professional driver partners always make sure that you reach your destination at the optimal times. We provide our service 24/7, including weekends and holidays. If you want to catch up something on weekends, we are always ready to pick you up from your doorstep. Ytt provides you one way and round trips to save your budget.
• Select a Car that Right for You - You have the flexibility to choose different cars right from 2-seaters to 4-seaters and the car type includes hatchbacks to sedans and SUVs. Select one that will fulfill your requirements while giving you the pleasure of riding!
• Get a Professional Driver Every time you hire a cab, get an excellent and efficient partner who will guide you in every step. All of our drivers are polite, pleasant, well-behaved, background verified, and the best part is that they know the route thoroughly. The major advantage is they will explain to you the local traditions, foods, and the best sightseeing places in Kadugodi.
So, if you are planning for a road trip to Car Rental in Kadugodi, then do consider hiring a cab from Ytt. We assure you that we will not give you a chance to complain. If you have any questions or suggestions for us, please give us a call. We will be happy to hear from you!
We are a 24/7 Airport Pick-up and Drop Service and offer our customers an easy and convenient booking. All these incredible and efficient factors made us to be a leading airport taxi service provider in Bangalore. Take a ride with us and see the difference. If you are looking for more details or want to know the fare details, give us a call on 9972555713 or drop a mail at customercare@yttcabs.com. Our expert team will get back to you as soon as possible!.