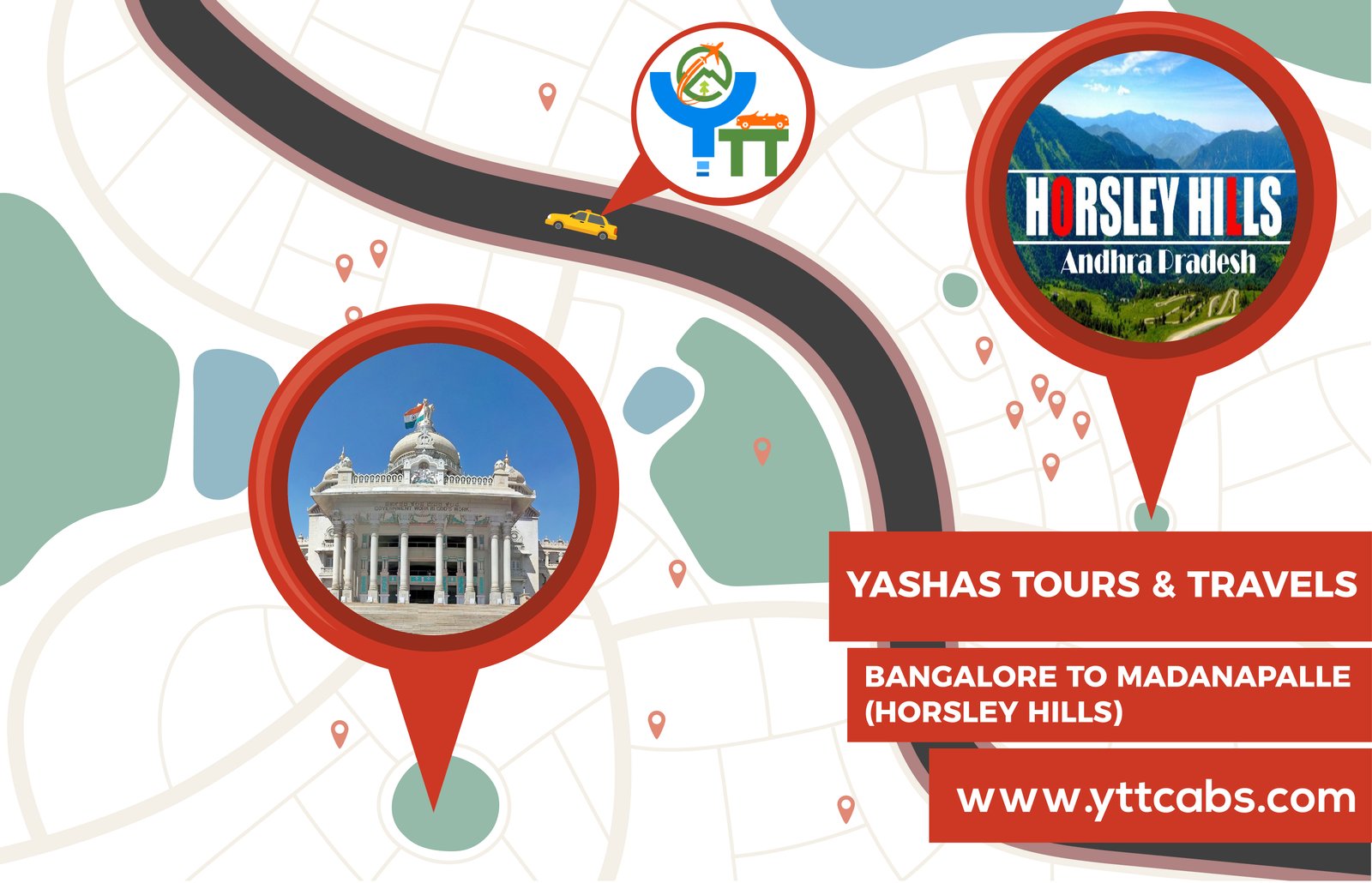 Weekend Trip to Horsley Hills with Ytt
Looking for a weekend gateway? Horsley hill may be the right place for you which is only 150km from Bangalore. This hill station is located in Chittoor district bordering Karnataka state. Amazing view points and natural beauty make this place astounding for a small trip.
Sightseeing spot & What you love in Horsley Hills. (AndraPradesh Ooty)
Which Other Tourist Place covered with Horsley Hills.
Sompalyam Chennakeshwa Temple– The 40Kms distance to Sompalyam Chennakeshwa Swamy temple cab service to andhrapradesh (temple) during the Chola Empire, the Temple was built by the local chief of the area and later it was developed by the kingdom of Vijayanagar. The temple displays the rich architecture of South India. With the mandapam and the main Vishnu Shrine, the temple opening time is 09:00am to 05:30pm in all day.Click here to download our apps 
Navab's army, when the Golconda Navab rushed additional massive troops of trained army , the untrained tribal fighters could not withstand the situation. They retreated and fled into the forest seeking the help of their Goddess. And it was believed that Goddess Shakthi took a mighty physical form and descended from the hillock to crush the Navab's army. People believe that the Goddess removed the heads of Navab's soldiers and tied the heads to the Banyan tree branches.
AsiaTamota Market Madanapalli – 22Kms distance from Horsley Hills to Madanapalli Town, Which is developing very fast town in 21st century, The Asian Number one Tomota Market is here and The Merchant will be from across the Asia for tomota purchase and The Mandanapaali famous of luxury Hotels and Cinema Theatre's, Some many Movie Lovers will be come from Bangalore, Chennai, Hyderabad and watch the movie at Madanapalli Town (70MM 12Cinema Theatre's running Daily 04shows with New Released movies in Telugu, Hindi, Tamil)
Reasons to Book Ytt
Doorsteps pick up and drop available.
Easy booking algorithm. You need to fill up the required details and after a confirmed booking; you will get a short confirmation message along with the ride and driver details.
Book us for the entire day or hourly basis according to your convenience.
Secure online payment methods. Take the ride first and you can pay later.
Exciting deals and discounts will save more on the total fare tariffs.
Professional drivers who know all the best routes so that you enjoy a smooth journey. Need halt while taking this long trip? Ask the partners, they will stop whenever and wherever you want and at the same time they will show you the best road side beautiful scenario.
Trustworthy cab service provider platform that assures 100% safety and security.
Our professional service will definitely make your journey a memorable one.