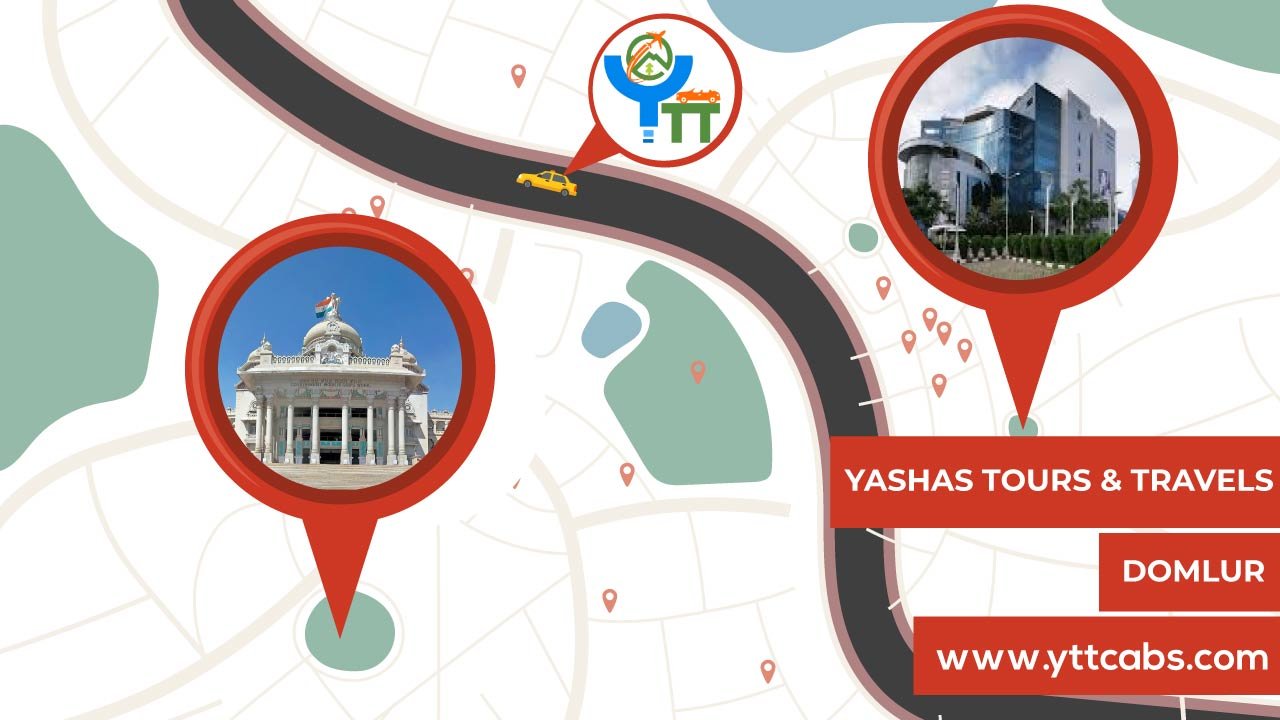 Ytt Car Rentals in Domlur Layout, Bangalore
Five Reasons to Book Ytt
• Reasonable Fare Rates
Traveling with a favorite choice of vehicle stress-free also making the journey more comfortable and time-saving. Thinking about fares? Ytt offers you reasonable price fares that will make you book a cab for your daily trip. Go through our website and check out the latest tariffs along with the deals and discounts we offer in the Domlur area.
•Quicker Ways to Book
Waiting for a bus or train is disgusting, especially when you are in a hurry. But taxis are one of the quicker ways of transport. Our service offers you an efficient way to travel to your destination, providing you with a touch of ultimate luxury and comfort. With the secure booking algorithm, book your car now, and our professional drivers will be waiting at your doorstep to pick you up. We have different types of vehicles to meet the diverse needs of travelers!.
• Secure Payment Methods
Enjoy our easy payment methods, which are incredibly safe and secure. Take the ride first, and you can pay later. We accept credit cards too. Once you complete the journey, get the invoice as well. Fixed fares, no hidden or extra charges.
• Be on Time
With our professional driver partners, avoid the high traffic and reach your destination on time. They are well-trained and aware of all the shortest routes. You don't have to worry about your safety if you are traveling at night because all the drivers are background verified.
• Book a Taxi on Emergency
Ytt offers 24/7 service, including holidays and weekends. Book us anytime, anywhere; we will be at your service.
If you need any help while taking the trip, feel free to get in touch with the customer team. Our team will be happy to assist you.
We are a 24/7 Airport Pick-up and Drop Service and offer our customers an easy and convenient booking. All these incredible and efficient factors made us to be a leading airport taxi service provider in Bangalore. Take a ride with us and see the difference. If you are looking for more details or want to know the fare details, give us a call on 9972555713 or drop a mail at customercare@yttcabs.com. Our expert team will get back to you as soon as possible!.